by Arushi Patel
home cook and half-founder of Vela
'Dal bhaat, dal bhaat!' – shouts my 4 year old self, whilst running to the smell in the kitchen when Mum's making dal and rice… I may not do this now, but there's always a sense of excitement when the smell of dal fills the house, and this memory is very much in line with what dal means to me – it's comfort, it's full of love, it's Mum.
Coming from a Gujarati background, dal shows up in many of our meals, and also, they're used in many varied and what you might say, non-expected, ways; from snacks such as steamed dhoklas, to stuffed kachori and bhajiyas.
I'm also very lucky that Mum is a bit of a bad ass when it comes to lentils and pulses generally – because if she's not sifting through a big thali dish of them and picking out the grits (in what has to be a meditative state with such patience…), she's sprouting various ones, to making them all into aromatic and beautiful dishes…
And with various lentils and pulses now showing up in my kitchen and being part of my own cooking repertoire (with a dedicated cupboard of about 11 varieties), I wanted to share a recipe that is more in line with the versatile ways they can be used.
So, I'm going with dal bhajiyas, which I love as tasty snacks, either wrapped up in chapattis or alone with ketchup and chutneys! I also find them incredible simple and straightforward to make.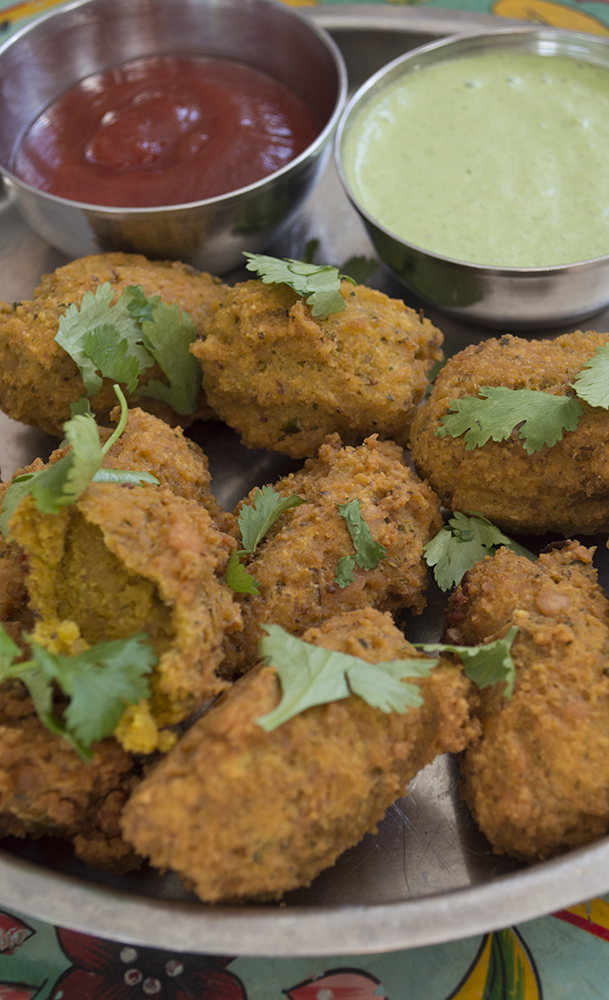 Read Arushi Patel's recipe for Dal Bhajiyas…