Vatana Usal – also known as Pattal Bhaji – is a tasty and nourishing soupy curry of vatana – whole yellow peas, sometimes known as white peas. It's a favourite dish in Maharashtra and Goa, and often eaten for breakfast.
Beloved in Indian cuisine, yellow peas grow well in the UK and are used as whole peas, split peas and milled for flour.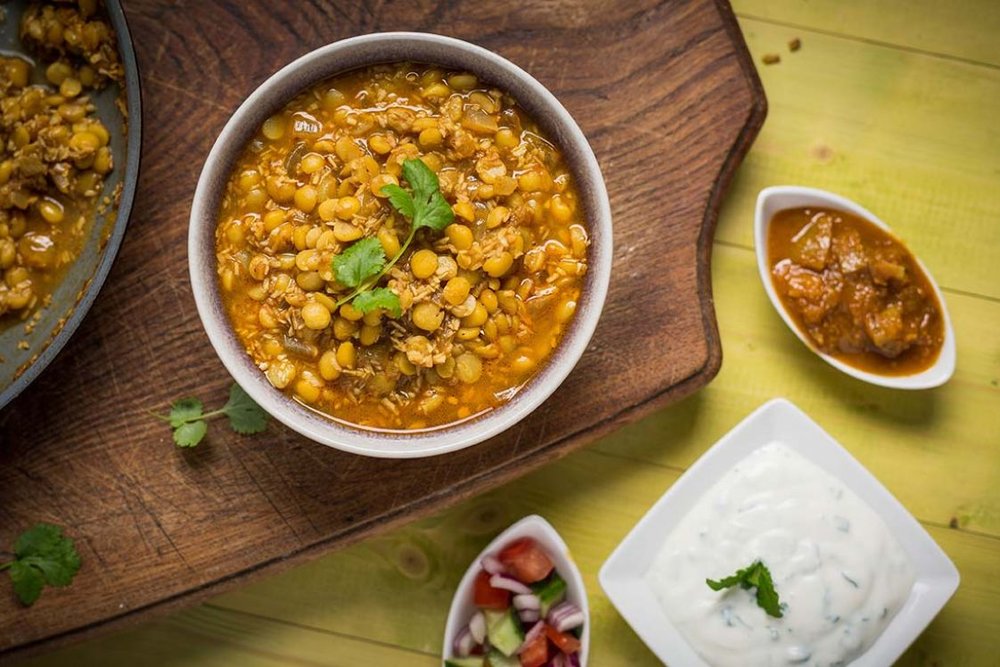 Ingredients
1 cup vatana (whole dried yellow peas)
1/2 cup onion
3/4 cup dried coconut
1 tsp garam masala
1/2 tsp chili powder
1/4 tsp tamarind extract or 1-2 pieces of tamarind
oil
salt
Method
Soak the peas in cold unsalted water overnight
Pressure cook until they are soft – this will take about 30 minutes
Heat a little oil and fry half the onion. When the onion begins to brown, add the coconut and fry till the coconut also browns. Add the tamarind, leave to cool, and grind to a paste in a blender.
Heat a little oil and fry the rest of the onions. Add chili powder, garam masala, the paste (from step 3), the cooked peas and salt. Cook for 7-8 minutes. The dish should be watery.
Serve with pav or chapathi.
This recipe was originally published at pulses.org in celebration of the 2016 International Year of Pulses.